Are you looking for ways to make money as a 13-year-old? The Fair Labor Standards Act prevents U.S. companies from hiring workers younger than 14 years old. So, earning money from a traditional job when you are 13 is nearly impossible. 
There are some things younger teens can do to make money, like walking dogs, selling artwork, babysitting, petsitting, taking the trash out for elderly neighbors, cleaning houses, grooming dogs, opening an online store, managing social media accounts, having a garage sale, washing cars, organizing for neighbors, and planning outings or parties for other youths. 
Read this guide to learn more about these opportunities to make money as a 13-year-old. In it, you will find a detailed description of 22 ways to earn extra cash when you are too young to be hired as a formal employee.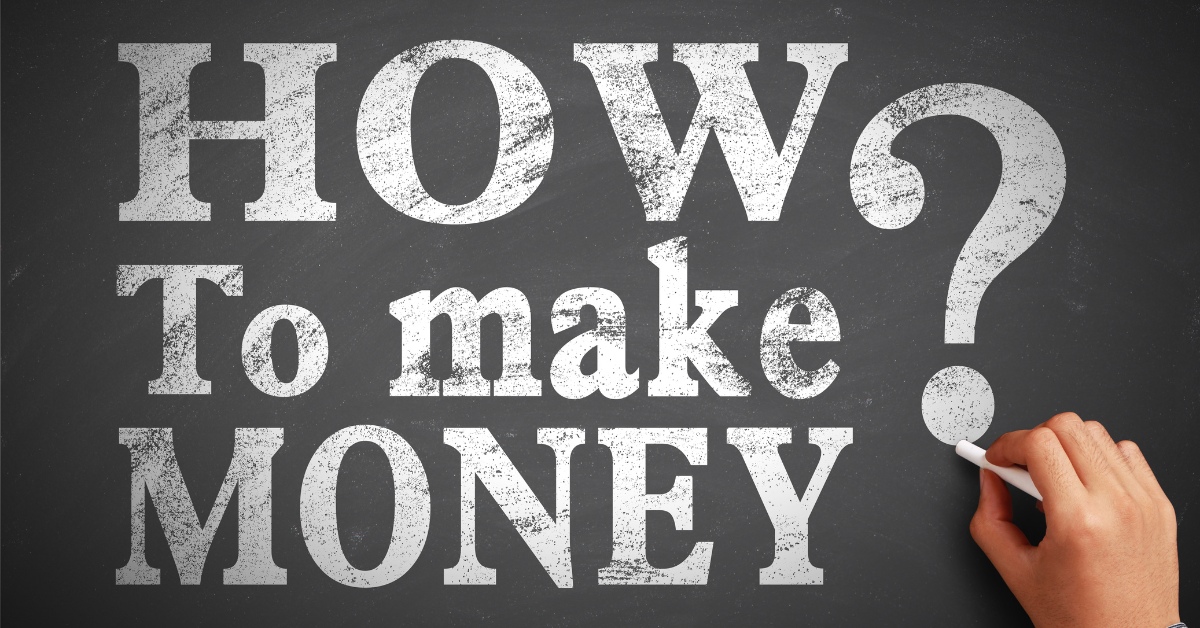 22 Ways to Make Money as a 13 Year Old
It can be challenging to find employment before you turn 14. However, whether you want to save money for Christmas presents or buy a moped, there are plenty of ways to make money without a traditional job as a teenager. Look at the list below to learn about 22 ways to earn extra cash before your next birthday.
1. Walk Dogs
Walking local dogs is an excellent way for younger teens to earn extra cash. Finding a few neighbors who will pay you to walk their dogs when they are out of town or work late shouldn't be challenging. Professional dogwalkers make $1 per minute. So, if you offer your services for 50 to 75 cents per minute, you can likely find people near you who will hire you.
2. Sell Artwork
If you are artistic, you can make money by selling your works of art. You can ask neighbors if they will buy your craft projects or set up a table in front of your house. Depending on the quality and size of your artwork, local small business owners may be willing to sell your products in their businesses.  
3. Babysit
Parents of young children are often in need of a babysitter. So, if you are good with your younger brothers and sisters, you may want to consider babysitting. You can charge between $10 and $15 an hour. 
4. Petsit
Dog daycares are expensive. Many people need someone to care for their pets while they are out of town. You can charge around $20 daily to care for a pet in your home.
5. Take the Trash Out and Pick Up Newspapers for Neighbors
You can offer to take the trash out and pick up newspapers for your neighbors when they go out of town. You can charge around $5 to put the trash out and bring it back in. 
6. Clean Houses
Many people need help doing light housework and cleaning. Professional maids make between $40 and $65 per hour. So, you likely have some family or friends that would be willing to pay you instead of an expensive cleaning agency.  
7. Groom Dogs
Dog grooming is another good option. You must be careful when using scissors or clippers on any animal. The typical American pays between $30 and $90 for grooming. The larger the dog and the more complex the job is, the higher the price. 
8. Open an Online Store
You can create a web store to sell products online regardless of age. Or, you can sign up to sell things on marketplace apps like Mercari, OfferUp, 5Mile, and Facebook Marketplace. Many market apps require you to connect to a bank account or be older than 18. So, you will need a parent to help you list items. 
9. Manage Social Media Accounts
If you like social media, you may be able to find work managing accounts for other people. If you already have a social following, you can also sign up as an affiliate marketer for brands you like. 
10. Host a Garage Sale
You likely have old toys and other items that you no longer use. So, holding a garage sale is an excellent idea if you are looking for a quick way to earn a little extra cash.
11. Have a Carwash
Washing cars is a straightforward way for younger teens to earn extra cash. You can find a local business that will allow you to hold your car wash in their parking lot, or you can set up appointments and go to your neighbors' houses to wash their cars at scheduled times.           
12. Organize for Neighbors
Are you good at organizing? If so, that is a skill you can get paid to use. Professional organizers make an average of $55 per hour. When you are starting your organizing business, you can offer lower rates. Take photos of each job you do to show potential customers, and when you have examples to show people of your work, you can start charging higher rates. 
13. Sell Drinks
Lemonade stands are a popular way for kids and teens to make money, but you do not need to make lemonade. You can sell bottled water or other drinks that you buy from the store. Just make sure you charge enough to cover the cost of the drinks you buy.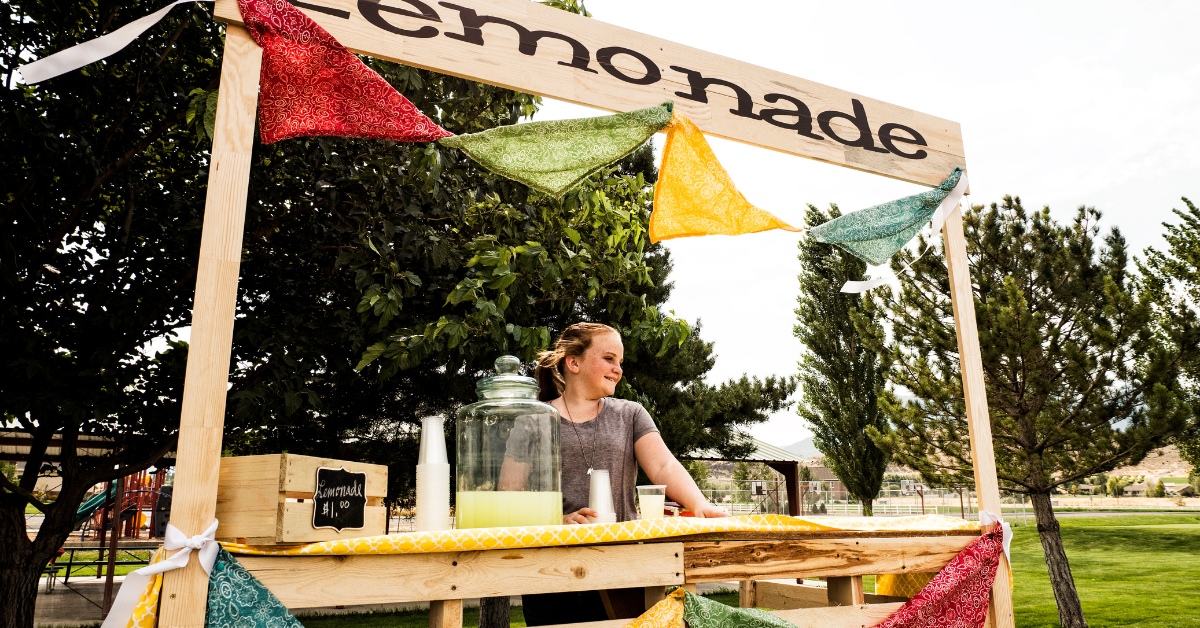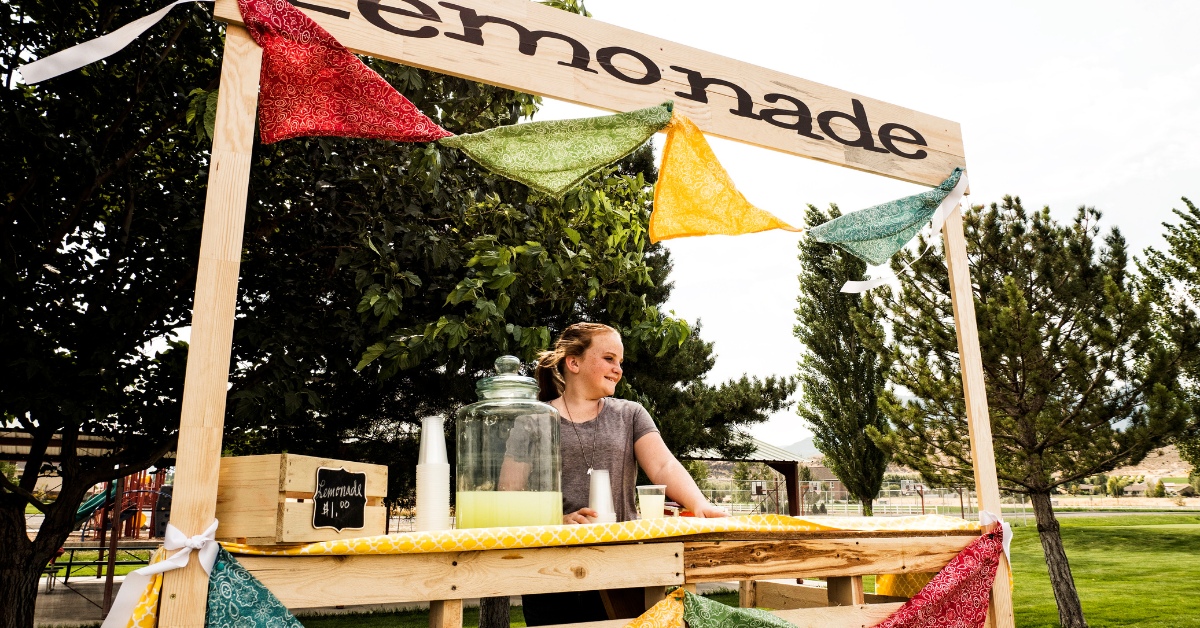 If you purchase bottled drinks buying in bulk will save you money. For example, you can buy a 24-pack of 20 oz Gatorade bottles at Costco for $22.99. If you sell them for $2 each, you will earn $48 in sales and $25.01 in profit. 
You can also make flavored coffees. The average cost of brewing coffee costs less than $2 per pot. If you make specialty coffees, you can sell them for $2 per cup. There are 12 cups in most coffee pots. So, that is a profit of around $2o per pot. 
14. Sell Candy and Snacks
Candy and snacks are other profitable products to sell in neighborhoods with many children. You will definitely get sales if you set up a table with popular candy and snacks. Again, be sure to buy the products you sell in bulk. 
15. Tutor Younger Kids
If you are a good student, know a second language, or are involved in a hobby like sports, playing an instrument, dance, theater, choir, or art, you can offer to tutor younger kids in your family or neighborhood. Tutors make between $15 and $80 per hour, depending on their qualifications and level of expertise.
16. Ask for Donated Items You Can Sell
Asking friends and family to give you money may not raise you a significant sum. However, if you ask them to provide you with items they aren't using anymore to sell, many people are more than happy to declutter their homes and help a local teen. 
17. Mow Lawns
Every house in your neighborhood has to have the yard mowed one to four times per month, depending on the time of year. You can make $25 to $50 on the front and back yards of houses on small to medium-sized lots. 
18. Water Plants/Yards
Watering plants or yards is a simple job you can do for family, friends, and neighbors who are out of town or working late. Typically, people water plants when the sun starts to go down. So, you would need to put the sprinkler out and set a timer for about 20 to 35 minutes per section of the yard. Most people water two times per week, and you can charge between $10 and $25 per week depending on how many sprinklers you have to put out or how many times you need to move them. 
19. Yard Work (weed flowerbeds, plant flowers, help with gardening, etc.)
In addition to mowing and watering, you can offer to do general yard work, like bagging up leaves, clearing debris, weeding, and gardening. The hourly pay for teen gardeners is around $15 per hour. However, you can also charge by the job.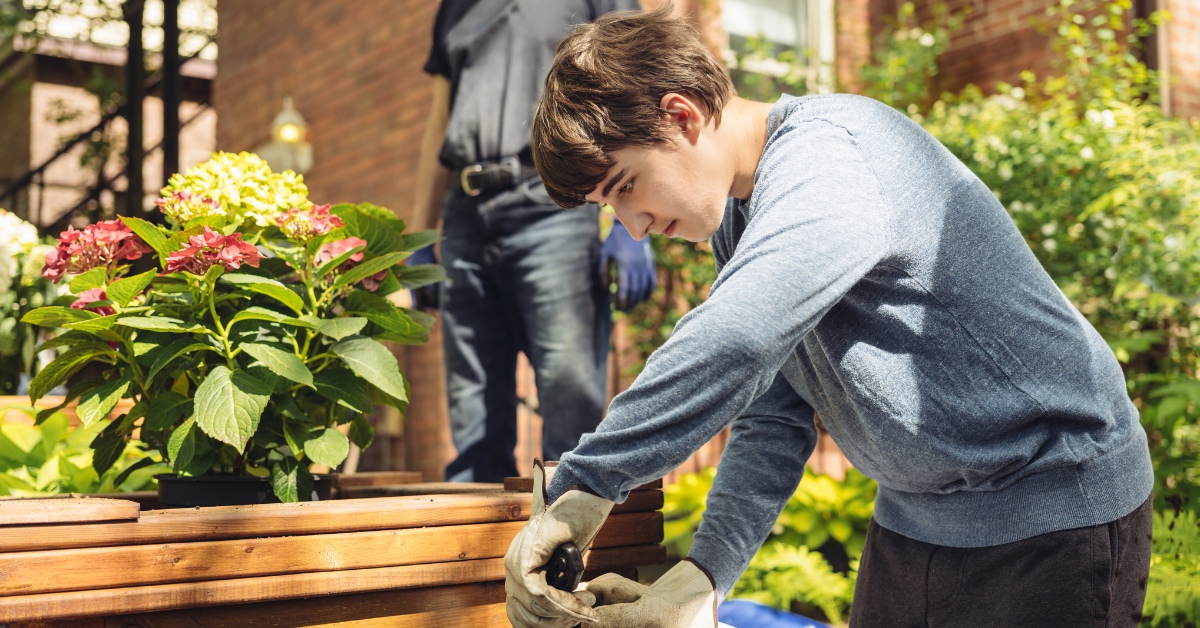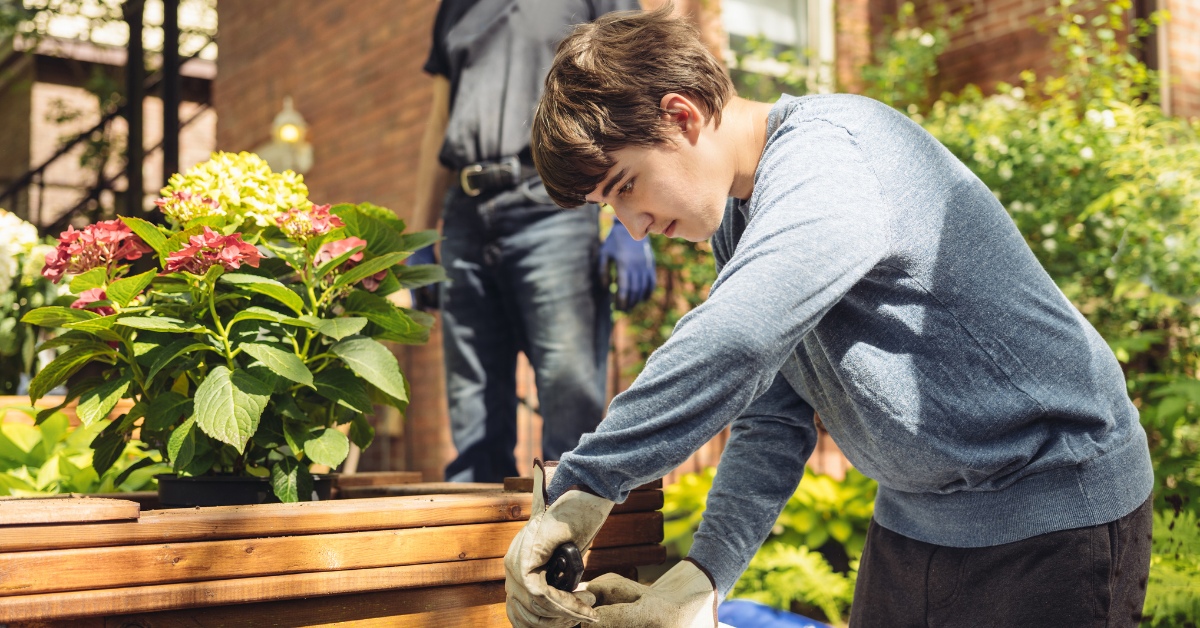 20. Fold Clothes
You can start a small business folding clothes without any upfront cost. Laundry mats charge $1.00 per pound to wash, dry, and fold clothes. So, if you are only folding, you can charge around 50 cents per pound. 
The average weight of a load of clothes is between seven and eight pounds. So, you can charge around $4 per pound. 
21. Have a Bake Sale 
Most people like sweets. You can make a pan of 20 brownies for around $3.65. If you sell them for $1 each, you will profit $16.35 per pan. 
22. Help Elderly Neighbors with House Work
There are likely some elderly people in your neighborhood who need help around their homes with vacuuming, washing dishes, doing laundry, and other household chores. You can charge around $10 an hour as a home helper. 
Final Thoughts on Ways to Make Money as a 13 Year Old
There are many ways that you can make money as a 13-year-old. You can start by asking your parents if there are extra chores that you can do around your house to earn some cash. Then, use the money you earn to buy products to sell or invest in equipment to start a small business. By starting a business and earning money when you are 13, you set yourself up to have sound personal finances in the future. 
Read the other posts on our site for answers to questions like how old you must be to open a debit card.