There are some amazing Florida weekend getaways you visit, even if you are traveling on a budget. Seven of the best Florida getaways are Pensacola Beach, Ocala, St. Petersburg, Cocoa Beach, Panama City Beach, Sarasota, and Ft. Lauderdale. 
Find out which is the right spot for your next vacation in this guide. In it, you will find average hotel rates, things to do, and when to visit.  
Best Florida Weekend Getaways on a Budget
Florida is a peninsula surrounded on three sides by beaches. You can experience the Gulf Coast water on the West Coast, and on the East Coast, you can enjoy the shore of the Atlantic.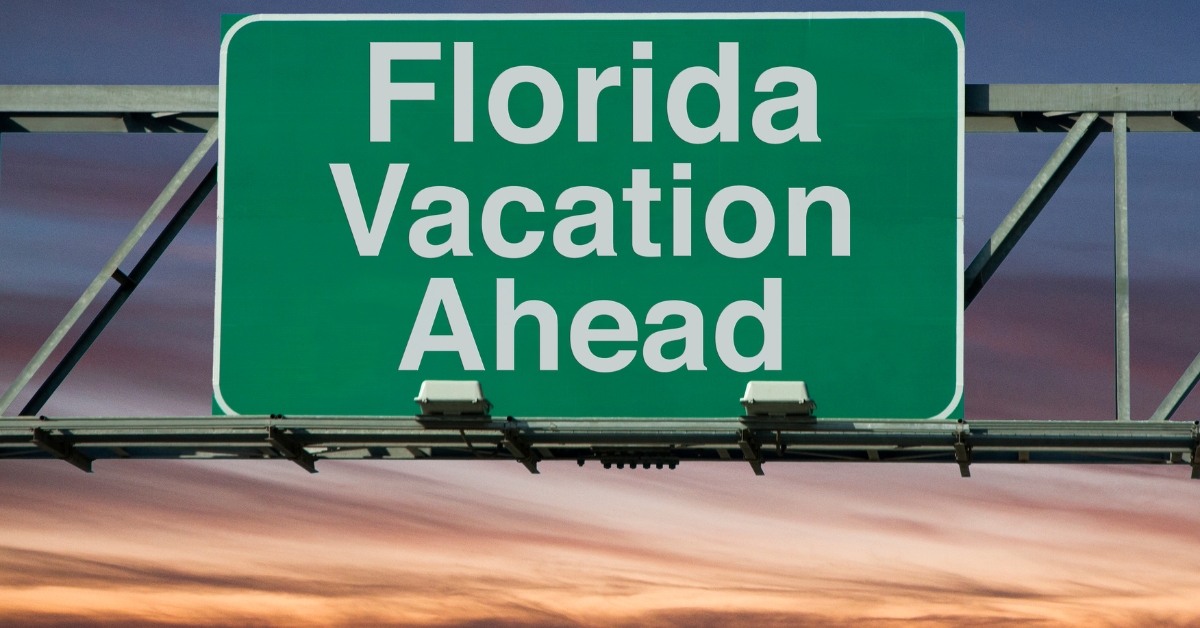 There are also many historical sites, natural springs, festivals, and unique attractions you can experience, whether you are saving for a home, a retiree living on a small budget, a college student paying down debt, or a teenager earning money from a non-traditional job. 
1. Pensacola Beach 
If you are traveling from another state to the west or northwest of Florida, Pensacola is one of the closest getaway spots in the Sunshine State. It is located on the Gulf Coast, but unlike other Gulf Coast beaches, the sand is super fine white quartz that glistens in the sunlight. 
Pensacola has something for everyone, from lively beaches to quiet nature parks. There are even dog-friendly beaches and accommodations. So, you can bring your furry family members to save on the cost of doggie daycare. 
Hotel rates in Pensacola are another attraction for tourists. You can find rooms starting at $62 per night during the off-season. If you book in advance, you can find vacation rentals for as low as $75 per night during tourist season. 
2. Ocala 
Ocala, Fl. located 60 miles from Daytona Beach. It is home to Ocala National Park with Manatee Spring, Silver Spring, and Silver River, where you can kayak in glass bottom boats. There are also several museums and tours, including a drag racing museum, the Gypsy Gold horse ranch, and the World Equestrian Center.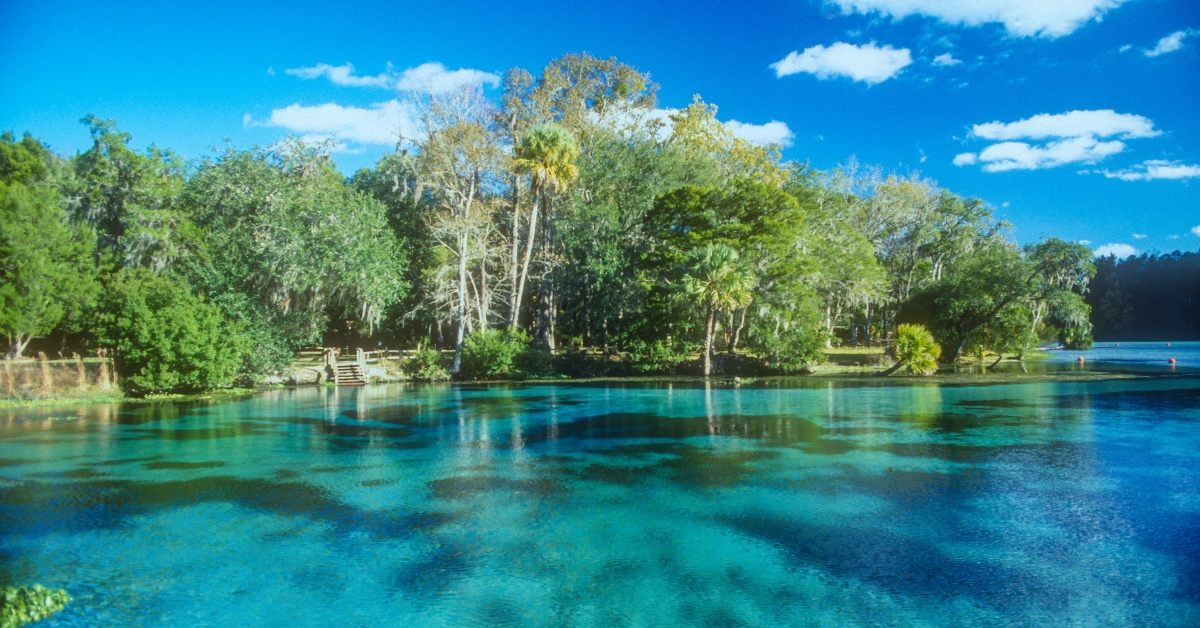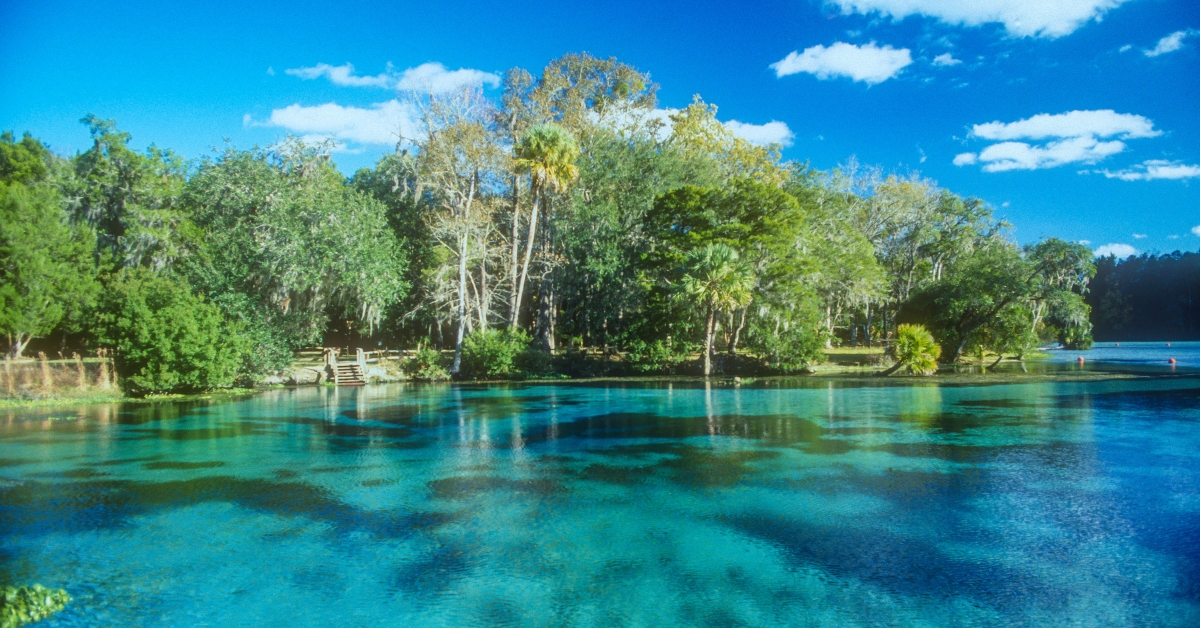 If you prefer more exciting activities, you can check out one of the local zip lines or the Ocala Escape or Discovery Center. Plus, there are several vineyards and wineries. 
During the off-season, you can stay at the World Equestrian Center hotel for less than $120 per night. The upscale rooms are clean, comfortable, and inviting. 
3. St. Petersburg 
St. Petersburg is a college town in the Tampa Bay area on the Pinellas Peninsula. The coastal city is home to the world-renowned art museum, The Dali, as well as a bustling Saturday Morning Market, Sunken Gardens botanical and nature park, Great Explorations children's museum, breweries, restaurants, St. Pete Beach, and more. 
During the peak tourist season, hotel rooms can get expensive. However, during the off-season, you can find rooms for as little as $62 per night. 
4. Cocoa Beach
Cocoa Beach is a favorite vacation spot for many families. It is a lively destination with art galleries, an observatory with interactive exhibits, kayaking, dolphin watching, the Kennedy Space Center Visitor Complex, and a ton of other attractions.
You may think rooms are expensive with all there is to do in Cocoa Beach. However, it is a tourist destination with plenty of hotels, and you can find rooms for as little as $90 per night during the off-season, and during the spring and summer months, rooms start around $150 per night. 
5. Panama City Beach 
Panama City is another Florida panhandle vacation spot. It is on the Gulf Coast and has numerous family-friendly attractions, including Ripley's museum, WonderWorks with interactive exhibits, Shipwreck Island Water Park, a Ferris Wheel, nature parks, and more. 
Panama City Beach has some of the least expensive rooms in Florida, starting at $51 per night during fall and winter. The rooms are significantly more during the warmer months, starting at around $152 per night. However, many rooms are as much as $300 to $500 per night during the peak travel season.
6. Sarasota
Sarasota is a vacation spot with unique attractions like the John and Mable Ringling Museum of Art and Ca' d'Zan, the Ringlings' former home. It is also home to shows at the Circus Arts Conservatory, a farmer's market, nature parks, and numerous restaurants. 
The rooms in Sarasota start at around $80 during the peak season, making it an excellent place to go during the Spring or Summer months when other Florida destination prices are higher. However, you should book in advance to receive the best pricing. 
7. Ft. Lauderdale
Ft. Lauderdale is one of the largest cities in the Sunshine State. You can spend your days enjoying the Atlantic coast beaches or attend the annual Los Olas Artwalk. There is something that everyone can enjoy, including parks on the water, art galleries, shops, bars, cafes, nature centers, museums, and more. You also have plenty of opportunities for cheap dates and family-friendly fun.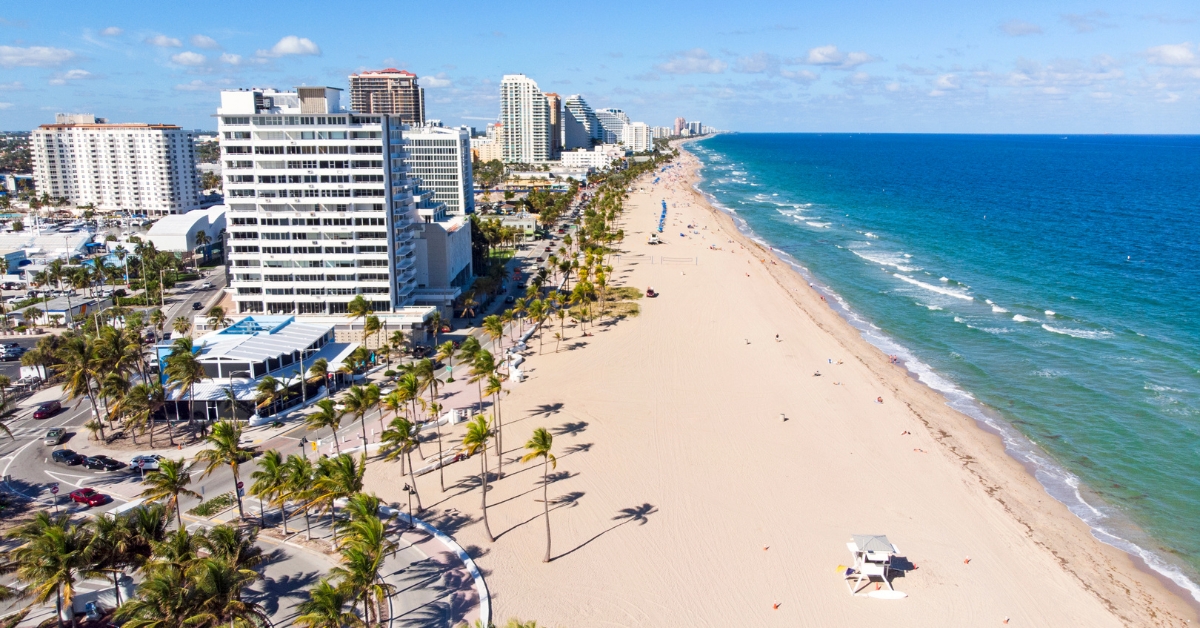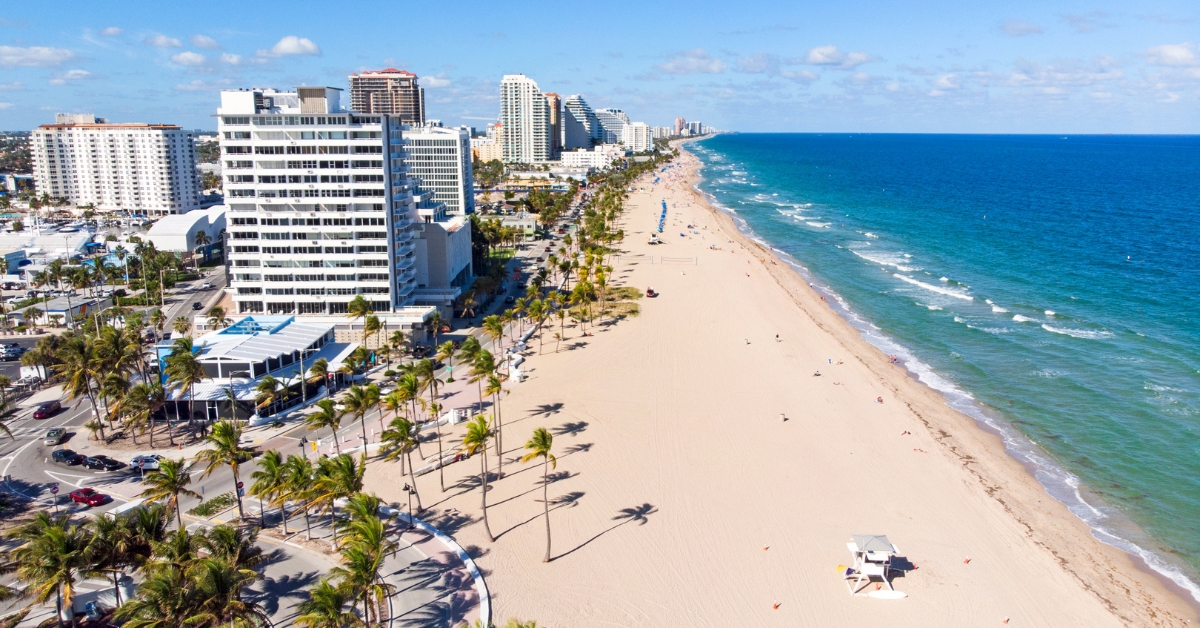 When finding a place to stay in Ft. Lauderdale, the city has plenty of options starting at $70 per night during the summer if you book a few months in advance.
Final Thoughts on the Best Florida Getaways on a Budget
The list above is a great place to start to find the best Florida getaways on a budget for your next vacation. However, with some planning, you can enjoy many beautiful destinations, even on a small budget. You can visit nature parks, national forests, pristine beaches, and historical sites throughout the state instead of spending money on more expensive attractions. 
You can also save on hotel rates by staying when fewer tourists visit and booking your room when rates are low. If you are driving from another state, the getaway spots in the panhandle will save you on gas because you do not have to drive through the entire state to reach them.
For more personal finance tips like how to earn free gift cards, read the other guides on our site.