Have you ever wondered how to earn free gift cards from Amazon, Starbucks, Disney, and others? It is easier to earn gift cards than you might think. 
Some of the ways are joining rewards programs, buying in bulk, becoming a brand ambassador, cashing in airline miles, using a credit card that offers points, leaving customer reviews, scanning your receipts, and tagging your favorite businesses. 
To learn more about earning gift cards, read this guide. It includes valuable tips to get rewards from some of the most popular companies in America.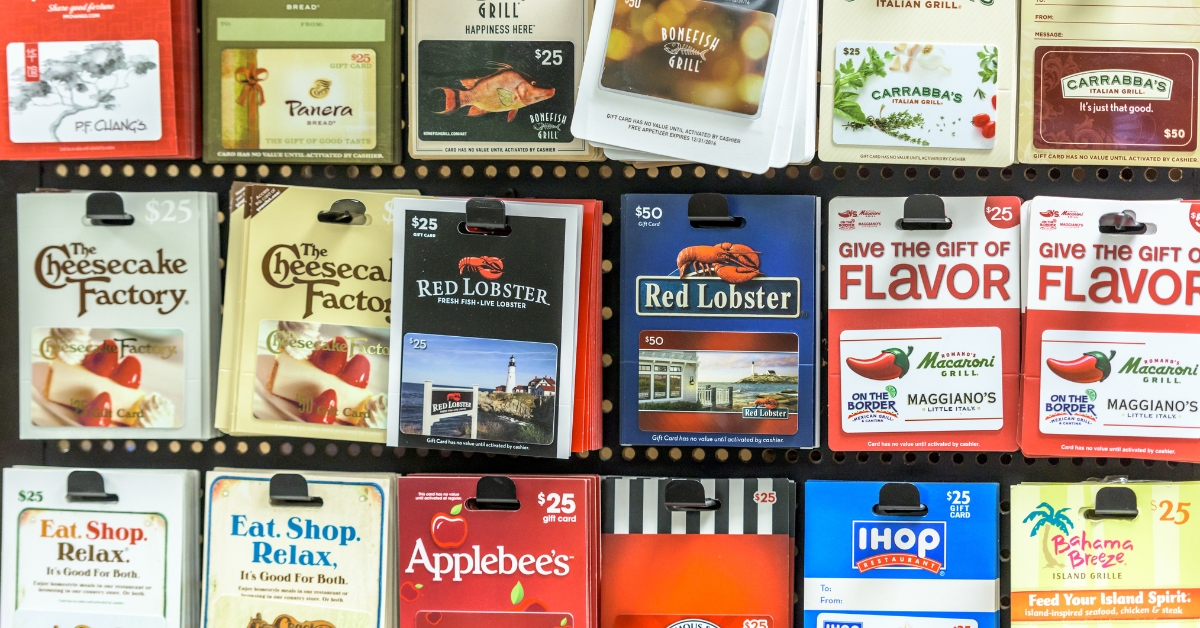 Ways to Get Free Gift Cards
The cost of housing is on the rise, and inflation on consumer goods like groceries is high. So, whether you are looking for ways to save money to move into your own place or you want to have the ability to treat your family to a night out now and then, gift cards can really help. So, check out the ways you can earn rewards for free gifts below. 
Join Rewards Programs
Nearly every store, restaurant, or national business chain has a rewards program. When you signup, many places send you a gift card. Some also send members gift cards and vouchers for free birthday items. 
Buy in Bulk
Buying in bulk has numerous rewards, including gift cards from some retailers. Target frequently has specials that reward you with gift cards you can use on future purchases. In addition, the items Target offers gift cards on are also usually on sale.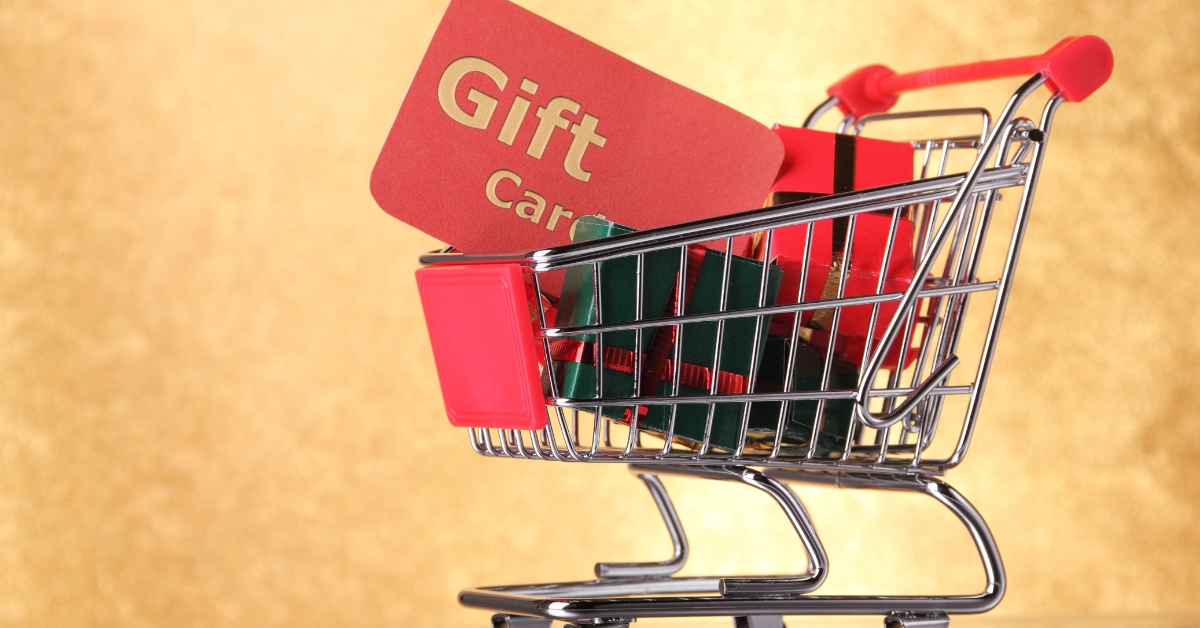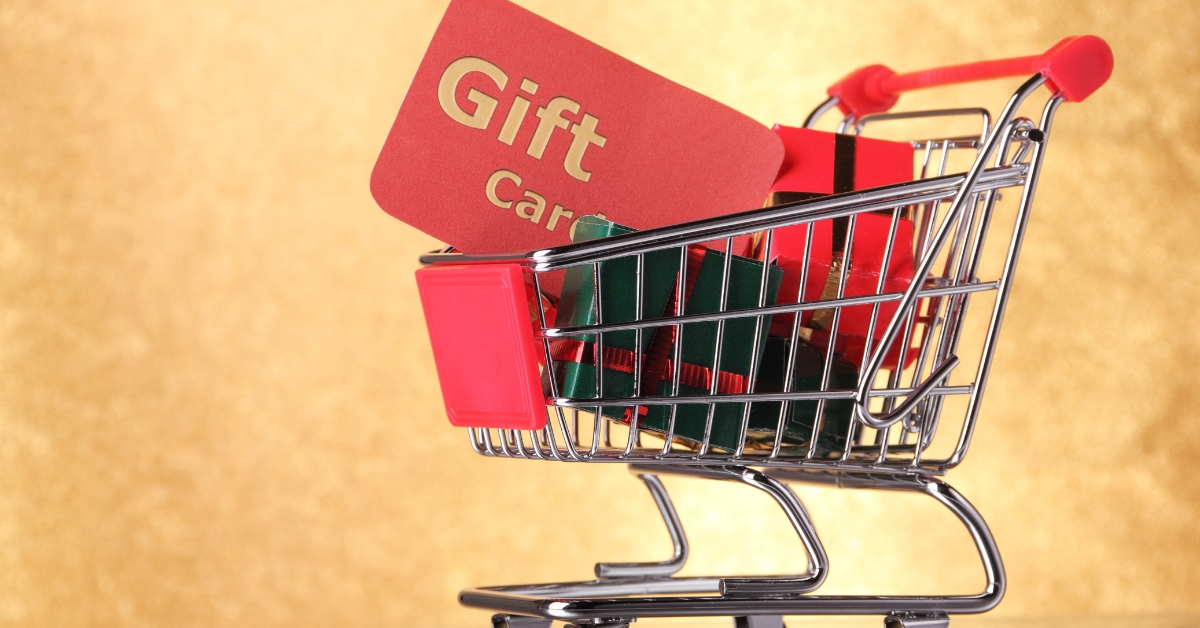 For example, if you purchase $75 worth of diapers, Target will give you a $15 gift card. The items the store offers these deals on change frequently. However, if you plan and take advantage of the savings on items you use when they run specials, you can earn a lot of free gift cards. 
Switch Your Service Provider or Bank
Many companies offer a new customer who switches their service from another provider a gift card incentive. For example, you can often find these deals at cable, cell, utility, and internet providers.
You should analyze the overall cost before changing your service to receive a gift card. However, you can often save money by switching and receive a bonus gift. So, if you have been thinking about changing your provider anyway, you might want to look for a company that rewards you when you do. 
Become a Brand Ambassador
Brand ambassadors are groups that help to promote different businesses. Chickfila has a moms group that hosts events and gives feedback to the company about their products and service. The members are often given gift cards, merchandise, and other perks. 
Another company that has these groups is Disney. To receive an invitation, you usually have to know someone or post frequently about the company. 
Use Airline Miles
You can signup for a free airline miles account and earn miles on purchases at some retailers like Starbucks, even if you have never flown. You can then use the airline miles to purchase gift cards for travel, restaurants, stores, and more. 
Get a Rewards Credit Card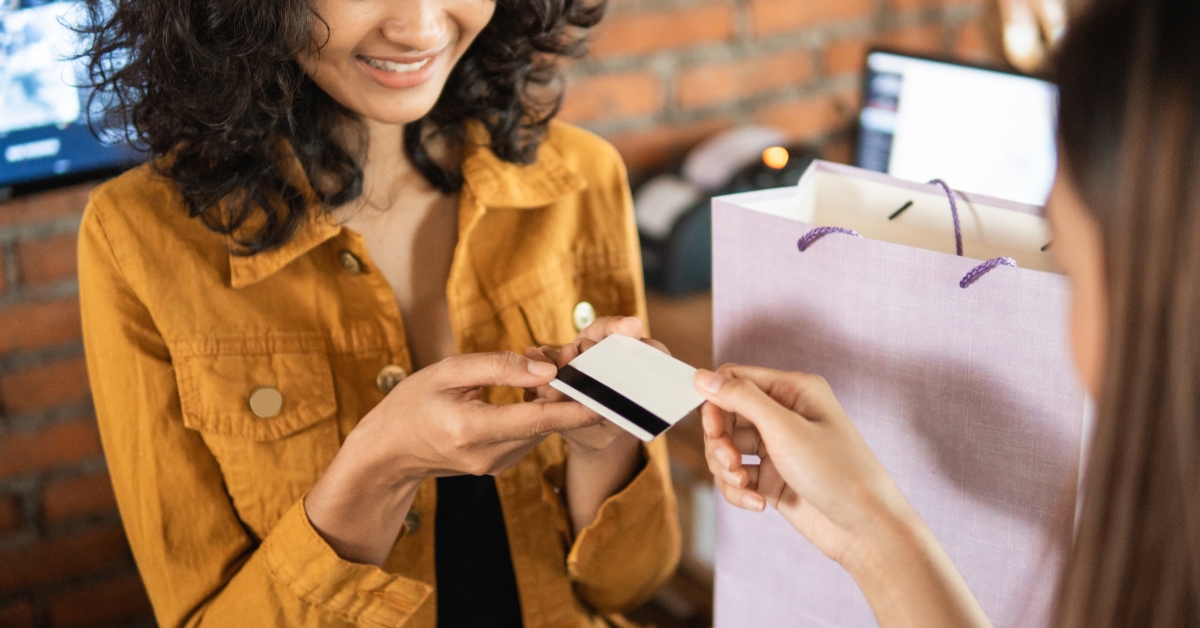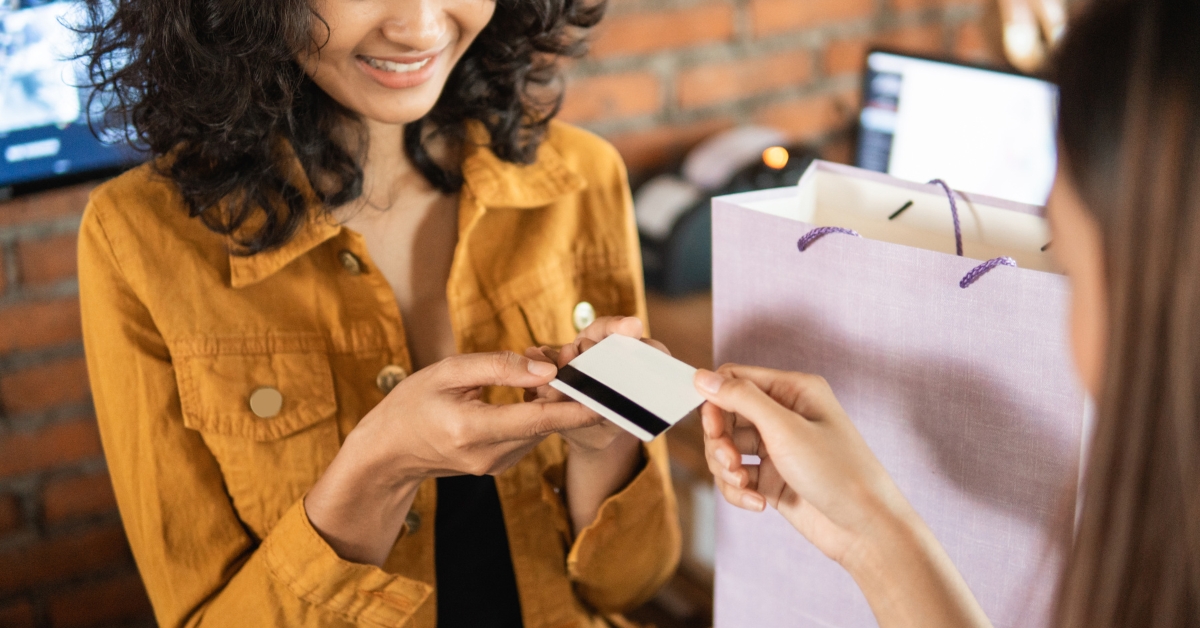 Rewards credit cards give you points for the money you spend on the card. You can then cash the points in for gift cards, furniture, clothing, vacations, and other rewards. 
Leave Customer Reviews
It may sound strange, but many companies pay people for product reviews with gift cards. There are a few third-party companies that host campaigns for major brands. However, some organizations have their own rewards programs. 
Again, the rewards programs companies like Walmart offer are typically by invitation only. However, if you leave reviews frequently, you will likely receive an invitation. Once you join, you can earn gifts and gift cards for reviewing products. 
Tag Businesses on Social Media
Companies often give free gift cards to customers who tag them on social media. Southwest Airlines is one of those businesses. Take a photo of yourself enjoying your favorite brands with a hashtag the company is known to use. You never know. They may contact you and give you a gift.
Scan Your Receipts
A few apps give you points for scanning your grocery receipts. You can use the points to purchase things like gift cards. Some of the most popular receipt reward apps are Ibotta, ReceipPal, and Fetch Rewards.
Once you set up your account, you can easily scan your receipts using your phone's camera, and it does not cost anything to join. 
Refer a Friend
Referring people to the companies you love is another way you can earn free gift cards. Typically, the companies that offer these programs will give you credit or gift cards after a new customer you refer makes a purchase or signs up for the company's services. These rewards can range from $10 to $100. 
Utilize Shopping Apps 
There are numerous shopping apps and plugins you can use to find deals and earn points that you can use to get free items and gift cards. Some of the most popular shopping rewards apps include Rakuten, CapitalOne Shopping, Top Cashback, Honey, and Shopkick.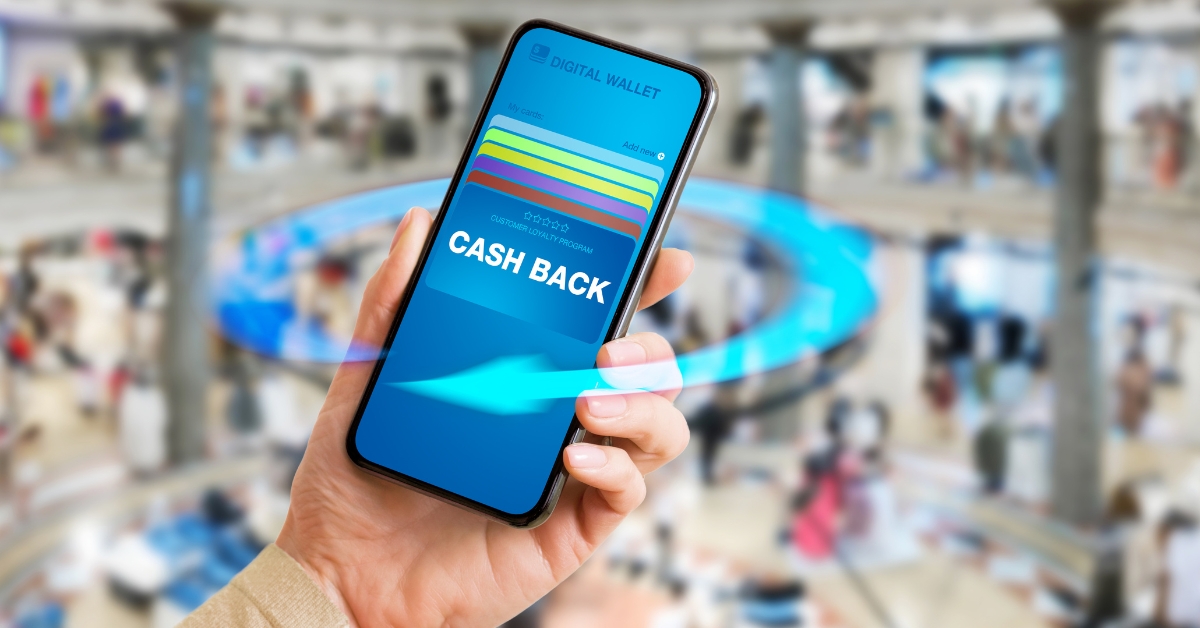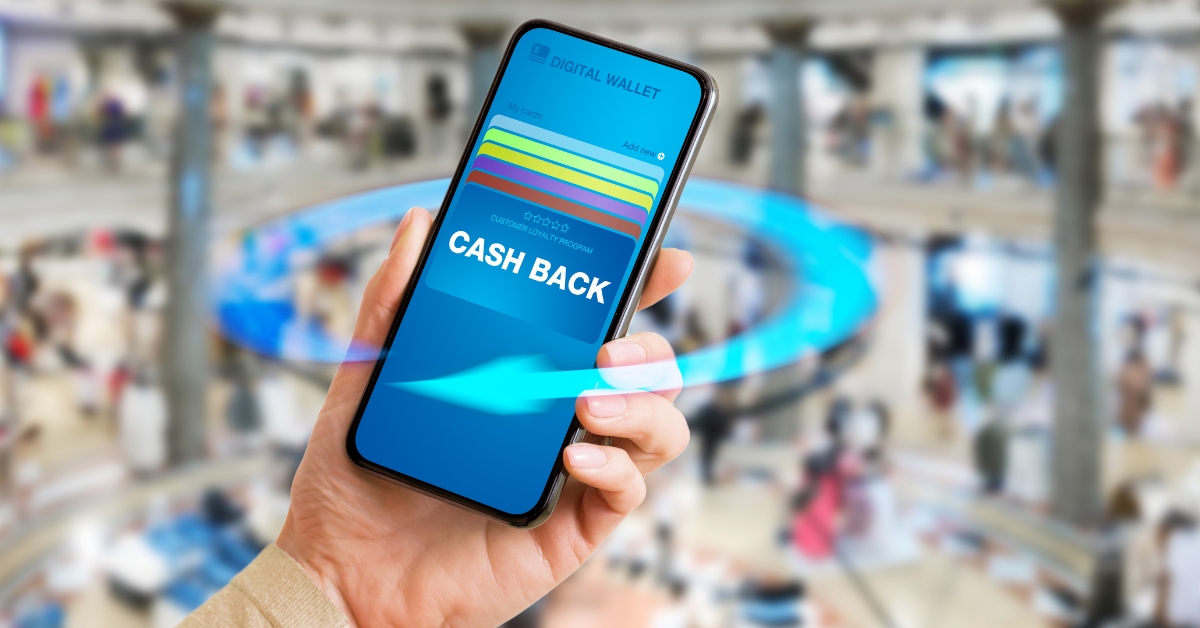 Take Surveys 
Another popular way to get gift cards is by taking surveys. Some of the best survey apps are Swag Bucks, PrizeRebel, and Survey Junkie. Most survey sites give you points for the completed surveys that you can cash in for prizes. Some pay you in gift cards for each survey you complete.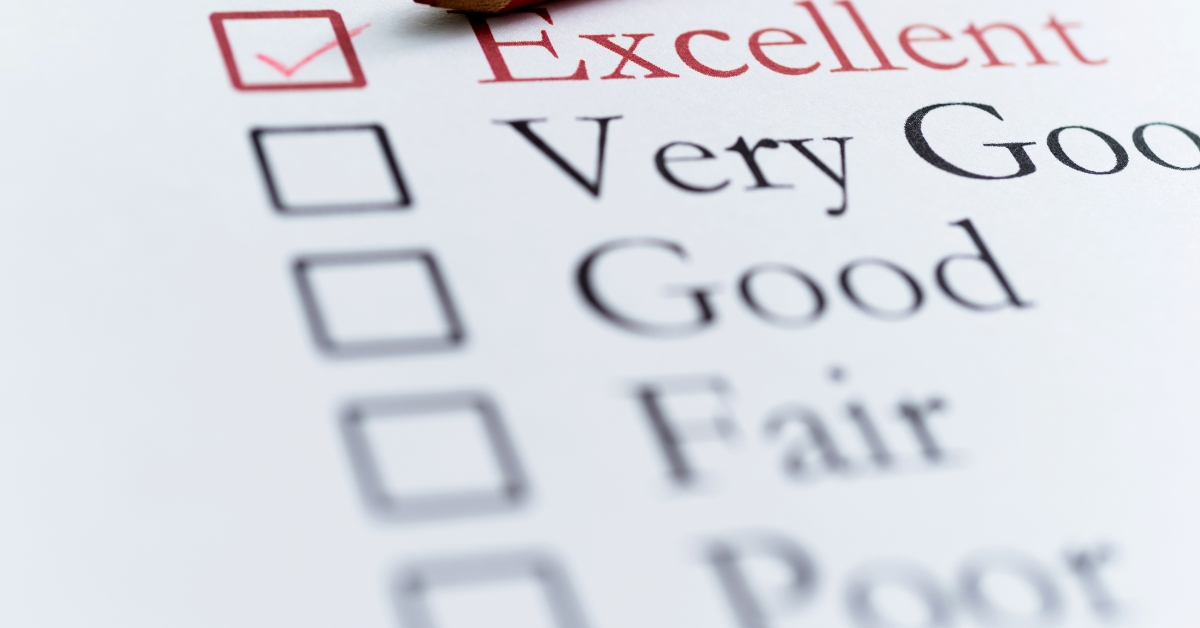 Should You Try to Earn Free Gift Cards? 
Many of the ways above help you score gift cards for purchases like your morning coffee. Utilizing these rewards programs and taking advantage of cashback deals is beneficial if it does not take more time than the reward is worth. However, most of these methods require minimum effort. 
When you earn gift cards, you can use them to save money or use them as Christmas gifts.
Final Advice to Earn Free Gift Cards from Your Favorite Places
Many national chains compete with each other by offering perks and rewards to loyal customers. You can also earn free gift cards by using apps that reward you for your spending without much effort. With these tips, you can earn a few hundred to thousands of dollars just for spending money you were going to spend anyway. 
People who are money savvy utilize many ways to increase their wealth. Earning free gifts is a great way to give yourself a financial boost.