Are you looking for affordable baby shower food ideas? Pinwheels, sandwiches, fruit and cheese trays, and hummus with veggies are all great options. 
Baby shower food can be a big responsibility, especially if you are trying to host a shower on a budget. This guide will help, though. It contains creative options to help you host a baby shower that will be a hit without breaking the bank. 
What are the Best Baby Shower Food Ideas?
The best baby shower foods are easy to eat while playing games and socializing. You do not have to earn a six-figure income to throw a shower that guests will love.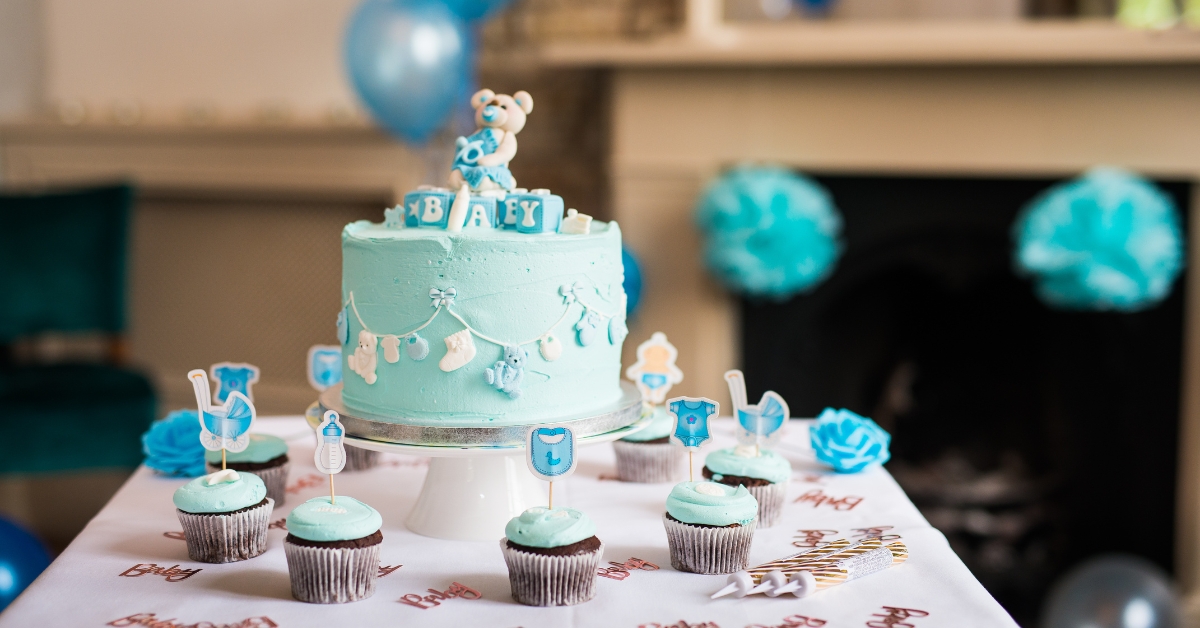 Baby Shower Sweets
Desserts are not ideal for all guests, but you can prepare these classic sweets without breaking the bank.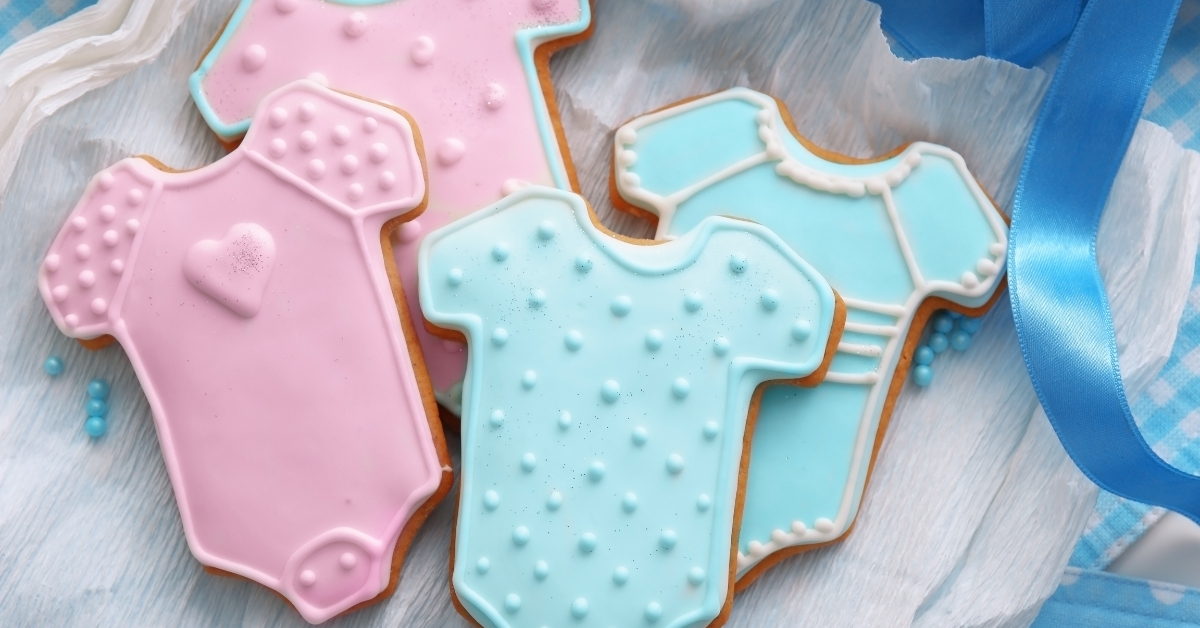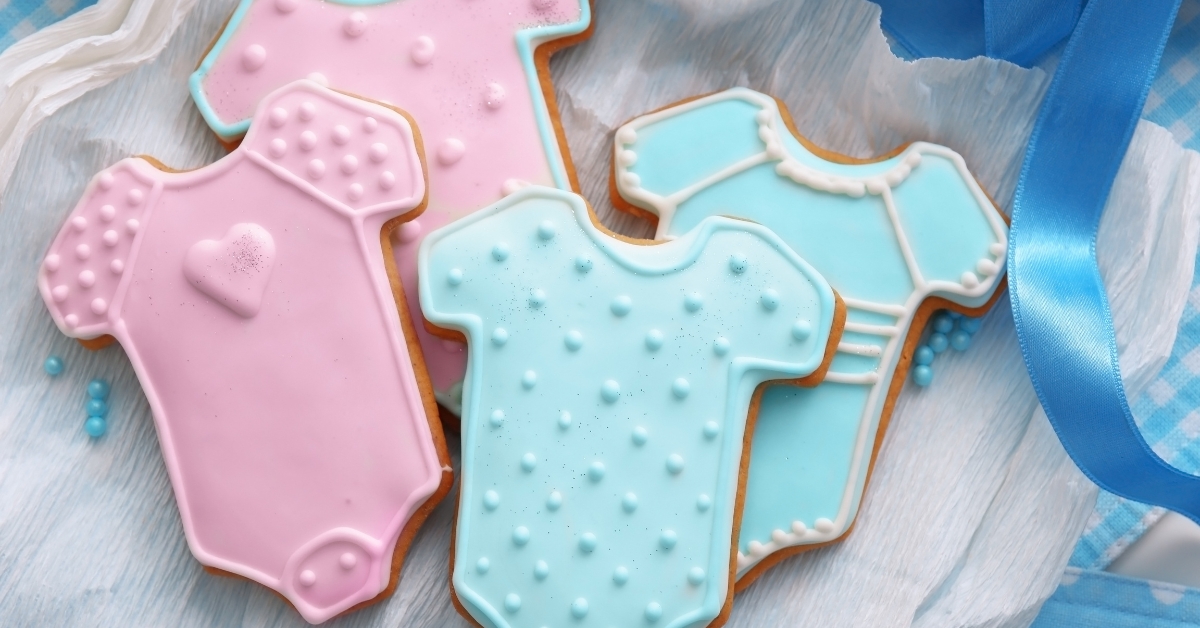 Brownies

Cookies

Cupcakes

Muffins
Baby Shower Savory Food Selections
If you decide to serve sweets, try pairing them with these savory delights. 
Meatballs and Tomato Sauce 

Little Smokeys and Barbecue Sauce

Queso Dip 
Baby Shower Finger Foods
Finger foods are not only budget-friendly, but they are also ideal for munching while playing classic baby shower games.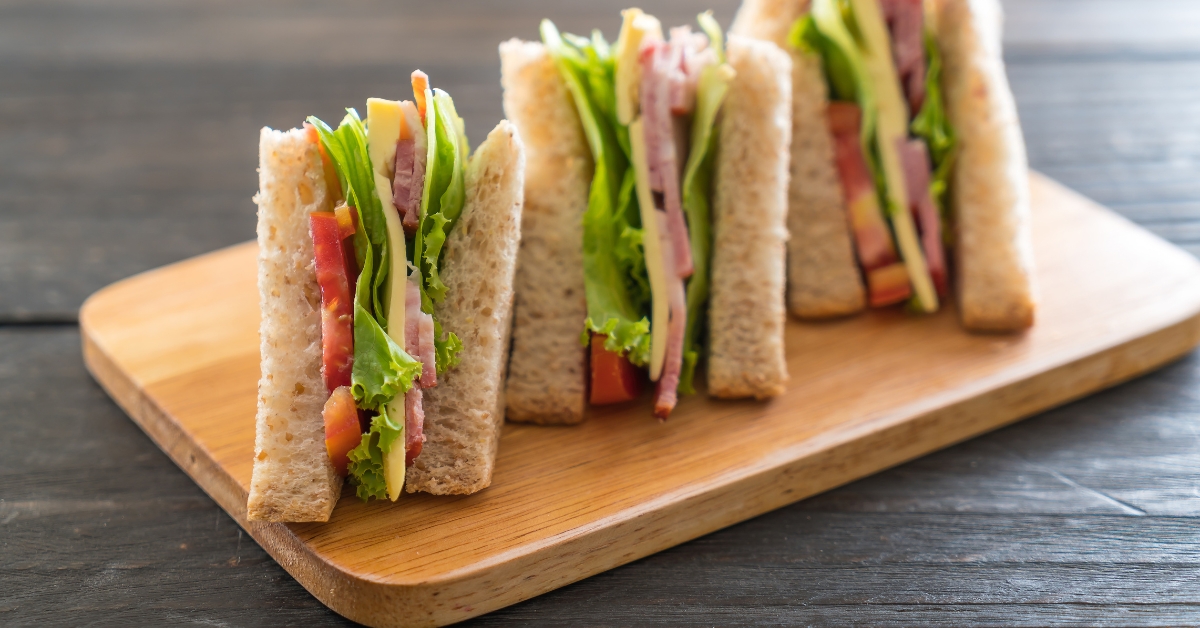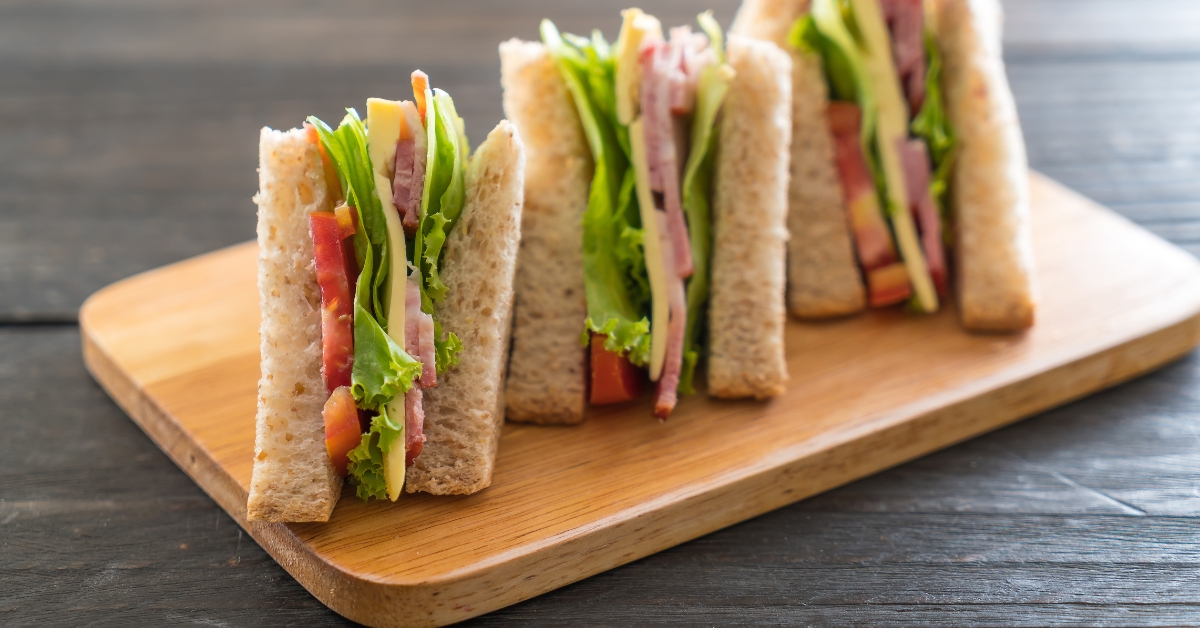 Charcuterie Trays

Stuffed Artichokes

Pinwheels (Tortillas topped with cream cheese and meat, rolled and sliced)

Chicken Salad Sandwiches

Low-Mercury Tuna

Sandwiches
Baby Shower Healthy Food Options
The mother-to-be and health-conscious guests will appreciate a few healthy options, like the choices below.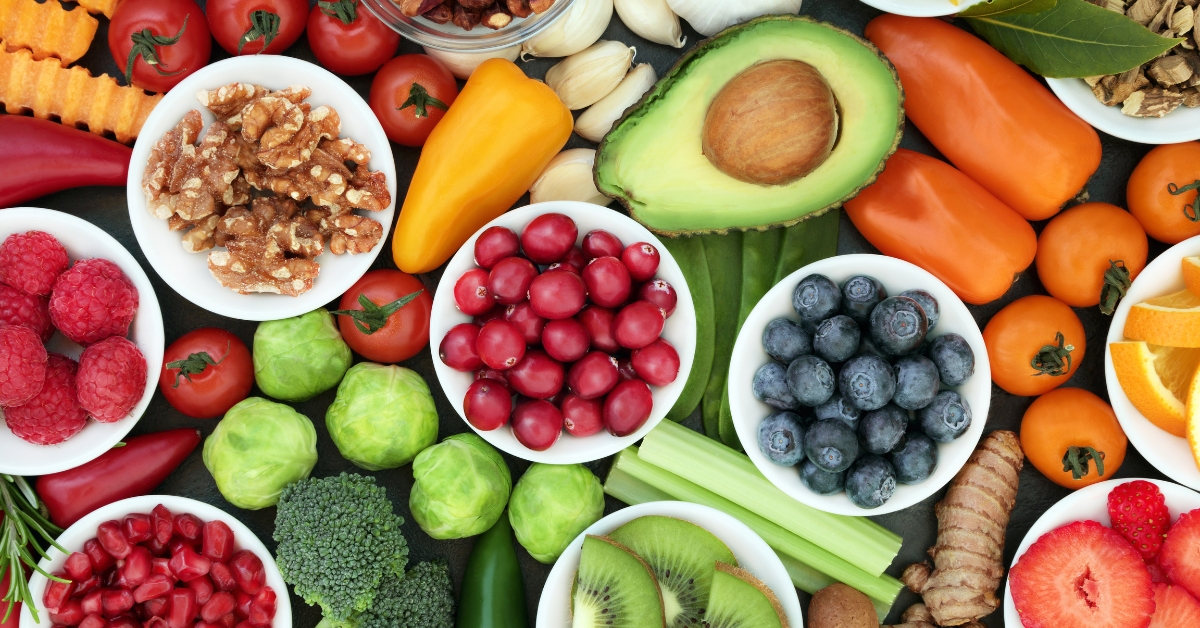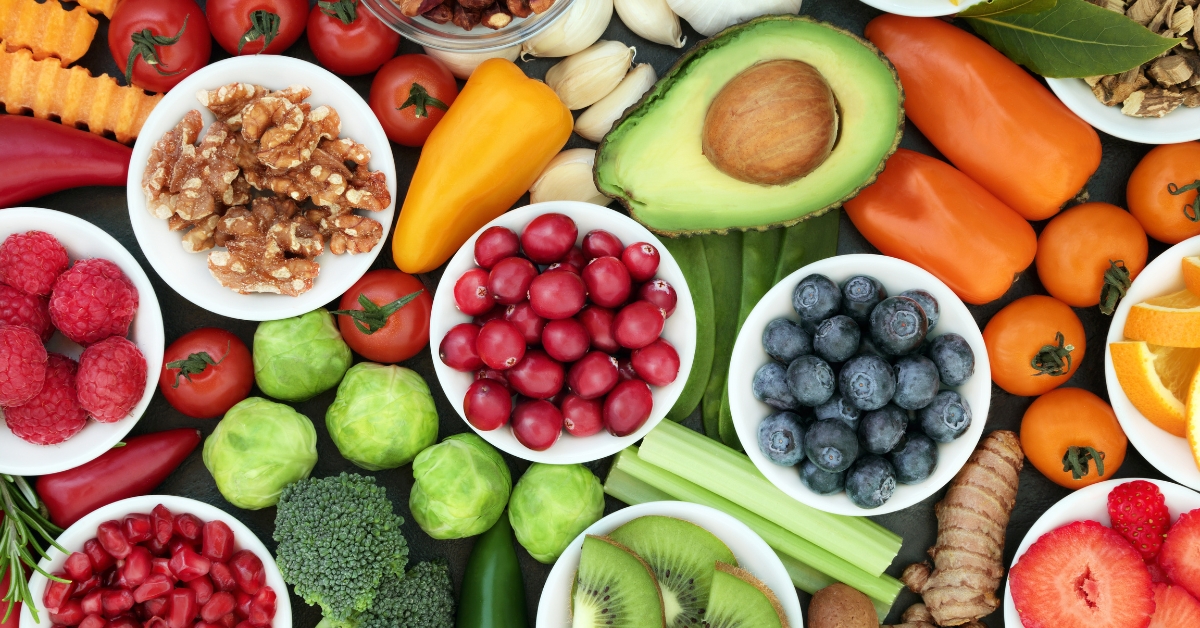 Hummus and Veggies

Brussel Sprouts

Yogurt Parfaits

Vegetable Lasagna
Baby Shower Brunch Ideas
Many people choose to host brunch baby showers on Saturday or Sunday. These events allow people to attend and still have part of their day left to take care of personal matters. With the options below and some coffee, your brunch baby shower will be a hit. 
Waffles With a Topping Station

Quiches

Frittatas 

Breakfast Casserole
Baby Shower Lunch Selections
If you want to serve a meal, there are plenty of lunch options that you can choose on a budget. 
Grilled Cheese Sandwiches and Tomato Soup

Chopped Salad

Quesadillas
Baby Shower Dinner Options
Baby showers are often held earlier in the day. However, if your party will be at night, the cost-friendly options below will be a hit.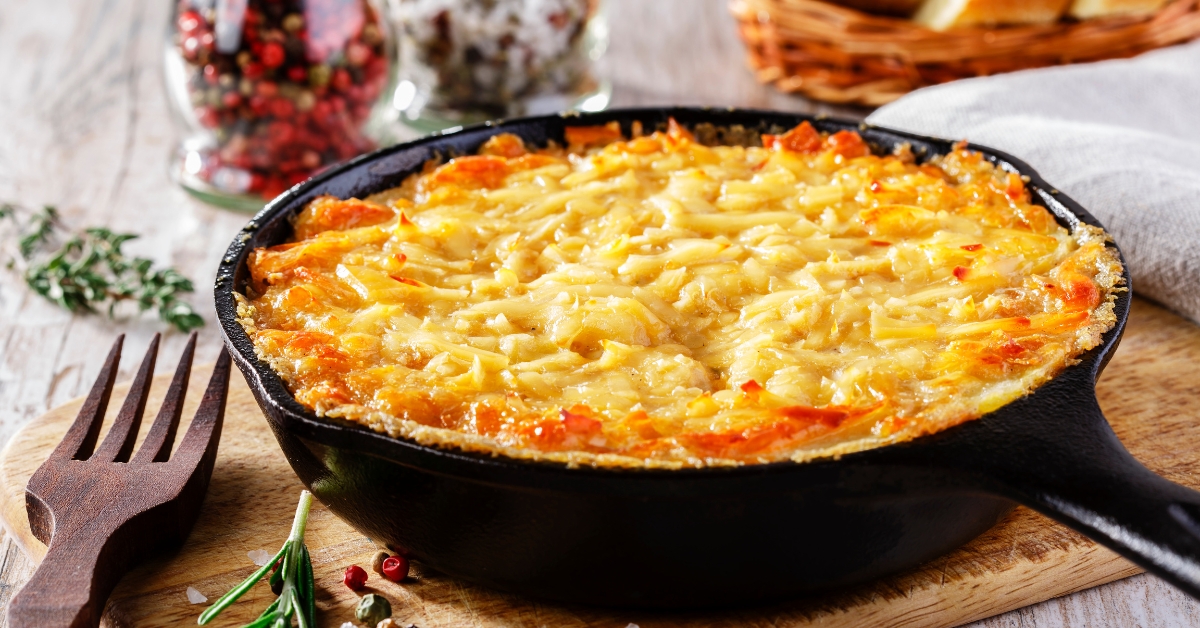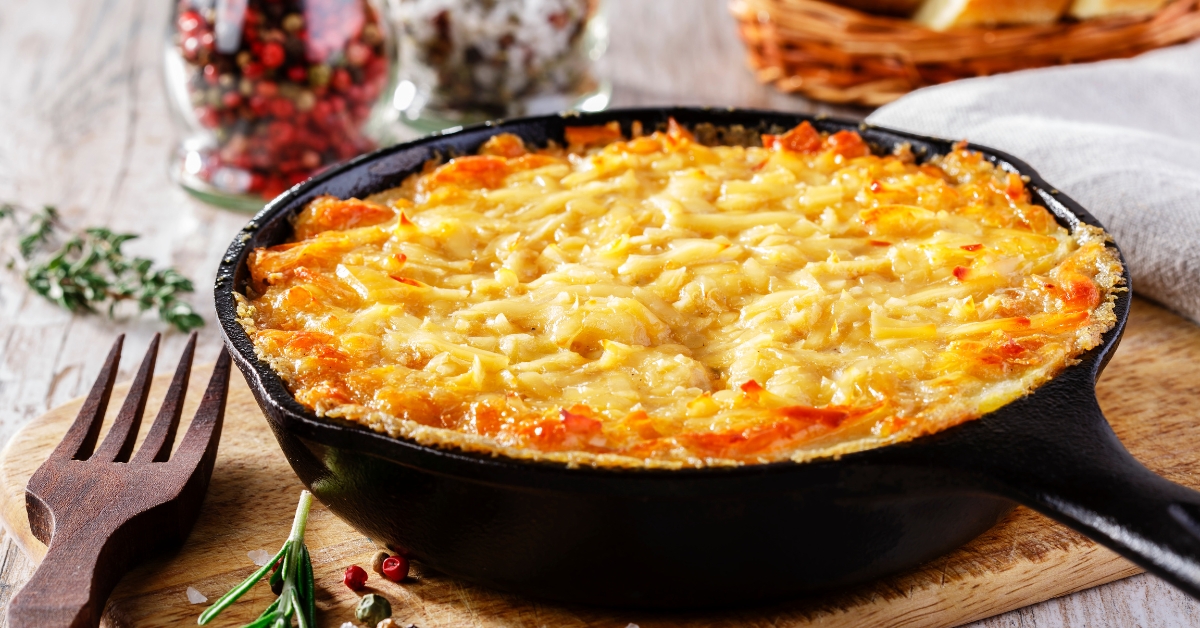 Make Your Own Taco Station

King Ranch Chicken 

Enchilada Casserole
Tips to Help You Save More When Hosting a Baby Shower
In addition to preparing some of the budget-conscious food options above, here are a few tips to help you cut costs and still throw a memorable shower.
1. Have a Potluck 
If you want to serve a full meal, a potluck can help you accomplish that without spending much money. To make it fun, let the mother-to-be or other guests submit their choice for their favorite dish and reward the winner with a gift card or inexpensive door prize. 
2. Buy in Bulk at Costco
Shopping at Costco for party trays, lunch meat, cheese, and other necessities you need for the party can help you save on the cost. If you do not have a membership, ask someone you know who has a membership to grab the items on your list and reimburse them. 
3. Have the Baby Shower at Your Home
Instead of hosting your shower at a restaurant, park, or another venue that requires minimum spending or a fee, host the party at your home. If you have family in your home that won't be attending, set up in your backyard or ask another guest if they would be willing to have the party at their house.
4. Enlist a Co-Host
Co-hosting the baby shower will cut your responsibility and cost by half. Most of the mother's friends would probably love to help out. So, do not be afraid to ask someone else to partner with you. 
Final Advice on the Best Baby Shower Foods on a Budget
When it comes to choosing baby shower foods, keep in mind that the guests are coming to honor the mother. Food is just a bonus. So, anything that you have will be appreciated by the guests. 
So, consider choosing a few options above and then ask the guest of honor to decide what she would like to have at the event. 
For other helpful tips on topics like cheap date nights, read the other guides on our site.