You can buy Postcards and send them to family and friends to keep in touch while you are traveling. Or, you can send them home to yourself for a neat memento of your vacation. However, people rarely buy postcards now. So, you may be wondering where to pick some up. 
You can buy postcards at convenience stores, gift shops, art galleries, stationery shops, airports, antique shops, tourist centers, post offices, and bookstores. 
Look at this guide to learn more about where you can find postcards, how to fill them out, and other important information.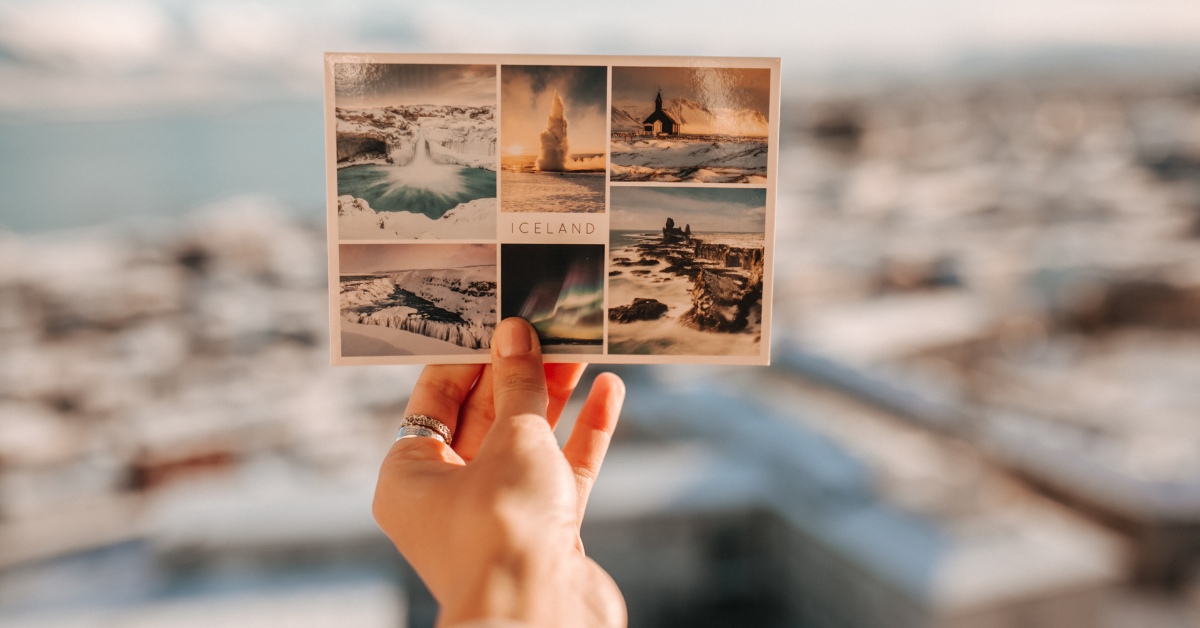 9 Stores Where You Can Buy Postcards
Sending postcards may seem outdated, but it is a great way to let people know you are thinking about them while you are out of town. It is also a good souvenir you can purchase if you are trying to avoid going into debt when traveling on a budget. You can also send them to yourself to keep in a scrapbook with memories of all the places you travel.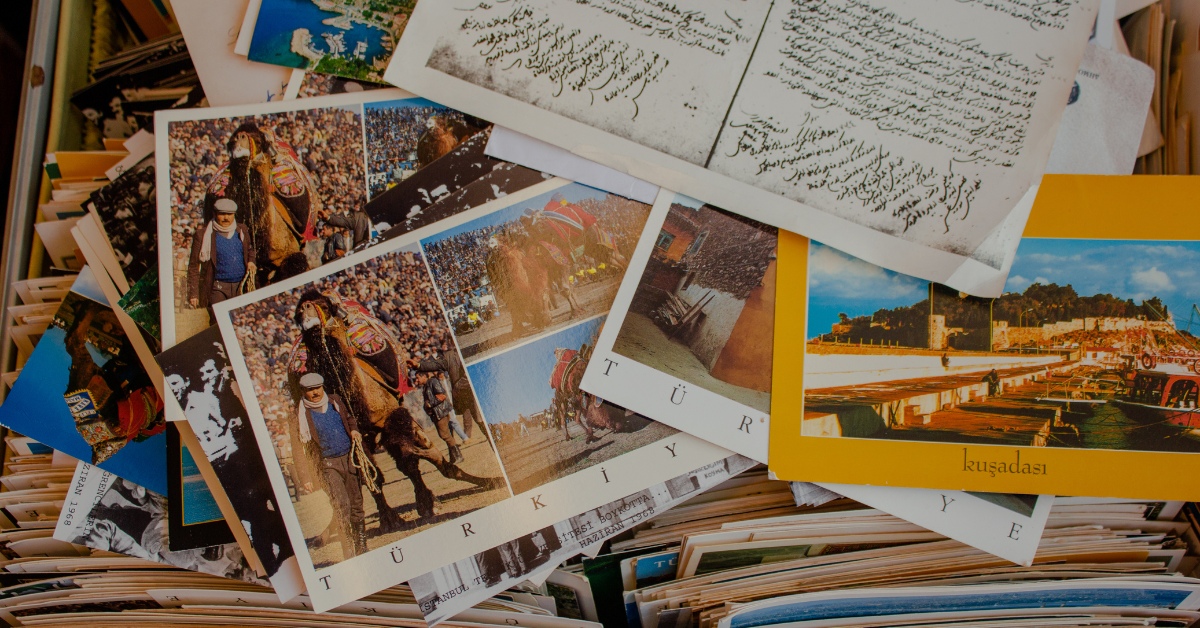 However, when you are out of town, locating postcards to send back home can be challenging if you need to know where to look. So, check the places below. 
1. Convenience Stores
Convenience stores might not be the first place you would look for a postcard. However, in areas that cater to tourists, convenience stores often sell them. So, if you stop at a gas station to fill up or grab a cup of coffee, check to see if they have cards for sale.
2. Gift Shops 
Local gift shops often sell postcards as souvenirs. You can usually find a selection of cards that feature funny phrases or images and local attractions in gift shops at zoos, historical sites, and many other tourist spots. 
3. Art Galleries
Art galleries often have postcards featuring famous pieces in the gift store. 
4. Airports 
Most of the time, travelers think about checking in for flights or picking up their baggage at the airport. However, if you plan on sending postcards home, you may want to stop in one of the shops in the terminal when you arrive to pick up a few before heading to the baggage carousel. 
5. Craft Stores
Craft stores are a good place to find generic and blank postcards. If you are sending a postcard locally, you can pick up some blank ones to design from your local arts and crafts retailer. 
6. Antique Shops
In small towns, local antique shops often have a selection of postcards and other greeting cards. 
7. Tourist Centers
Most tourist centers have postcards for sale that feature the site you are visiting. 
8. Post Offices
Believe it or not, you can find postcards at many post offices. So, buying a postcard from a mail store or post office is convenient if you need to buy stamps or drop off your note. 
9. Bookstores
Bookstores often have a section with stationery, books, planners, and postcards. You can usually find non-location-specific options for birthdays, holidays, and other events. 
How to Fill Out and Send a PostCard
Postcards are easy to send. However, there are some things you need to know before you send one. Follow the steps below to send a domestic postcard in the United States, protect yourself, and ensure your note reaches the recipient.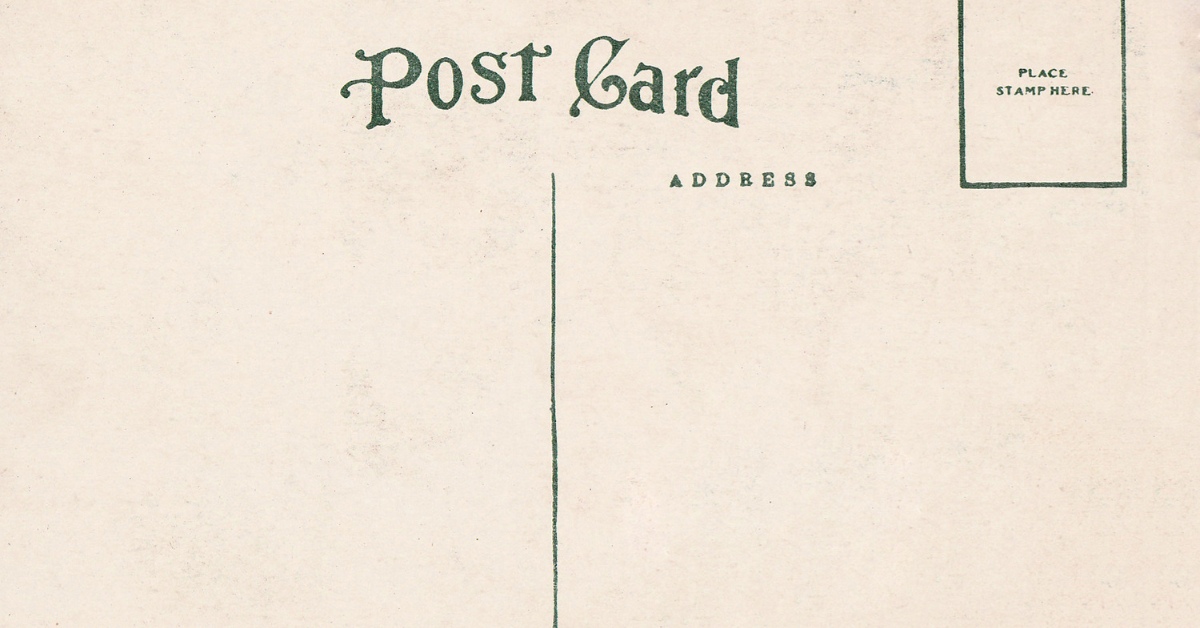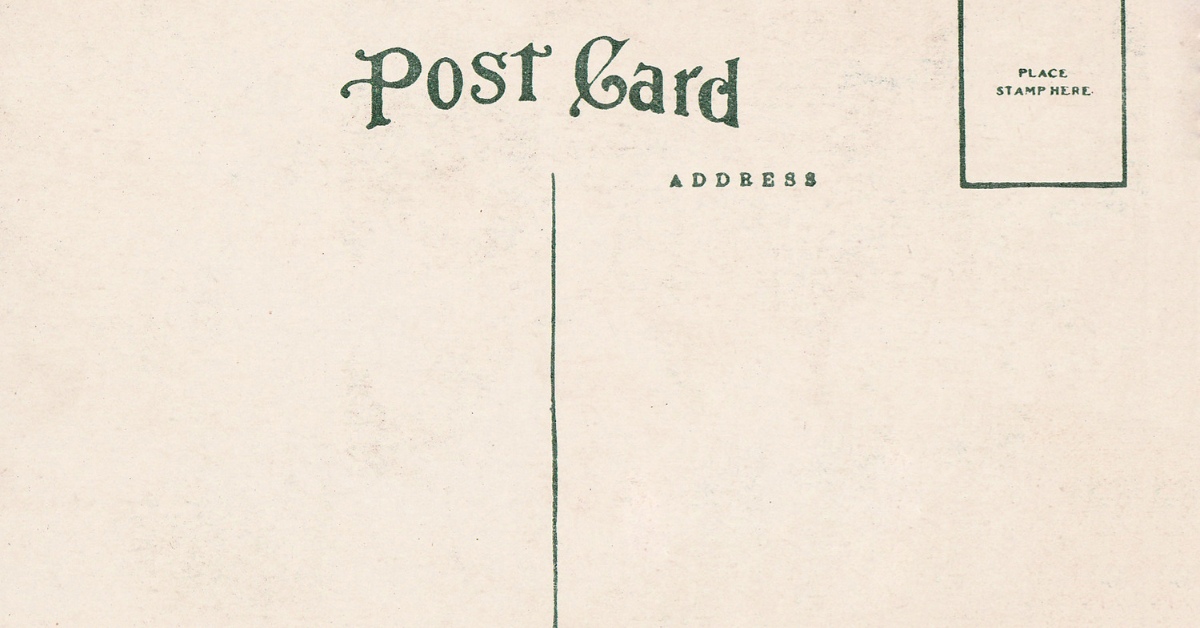 Fill out the recipient's name and address on the back of the card. 

Include a return address, so the post office knows where to send the card if it is undeliverable to your intended recipient's address. 

Write a short note on the card next to the address. 

Do not include any personal data or sensitive information. 

Place a stamp in the upper right corner of the back of your postcard. 

Drop your postcard off at the post office or in an outgoing mailbox.
If you are sending international mail, check with the local mail carrier in the country you are visiting to verify the correct way to fill out and mail your card. Also, be sure to check the mail rates to send mail from your location to your recipient. You may need to affix more than one stamp to your postcard for it to reach its destination depending on the location you are visiting.
Final Advice on Where to Buy Postcards
Postcards are a great way to remember a trip or communicate while traveling. Knowing where to buy interesting location-specific cards before going on vacation will make it easier to find them when you are out of town.
However, if you want a way to send a quick message back home or mail postmarked from where you are visiting, you can buy postcards and stamps before you leave, so you do not have to locate them while you are traveling.
Read the other posts on our site for help with other travel and personal finance topics, like the best Florida weekend getaways on a budget.