T. Boone Pickens Wrote Down 10 Secrets to Wealth Right Before He Died
September 23, 2019
T. Boone Pickens, the world famous oil and gas multi-billionaire investor and businessman, passed away on the 11th of September, 2019. Right before he died, he wrote down a message for his organization to release after his passing.
In that note, he included the following 10 principles that were key to his success. These are really solid nuggets – some of the last thoughts of an incredibly successful man who was thinking over his life right before his death.
The rest of this post will be a quote from Mr. Pickens: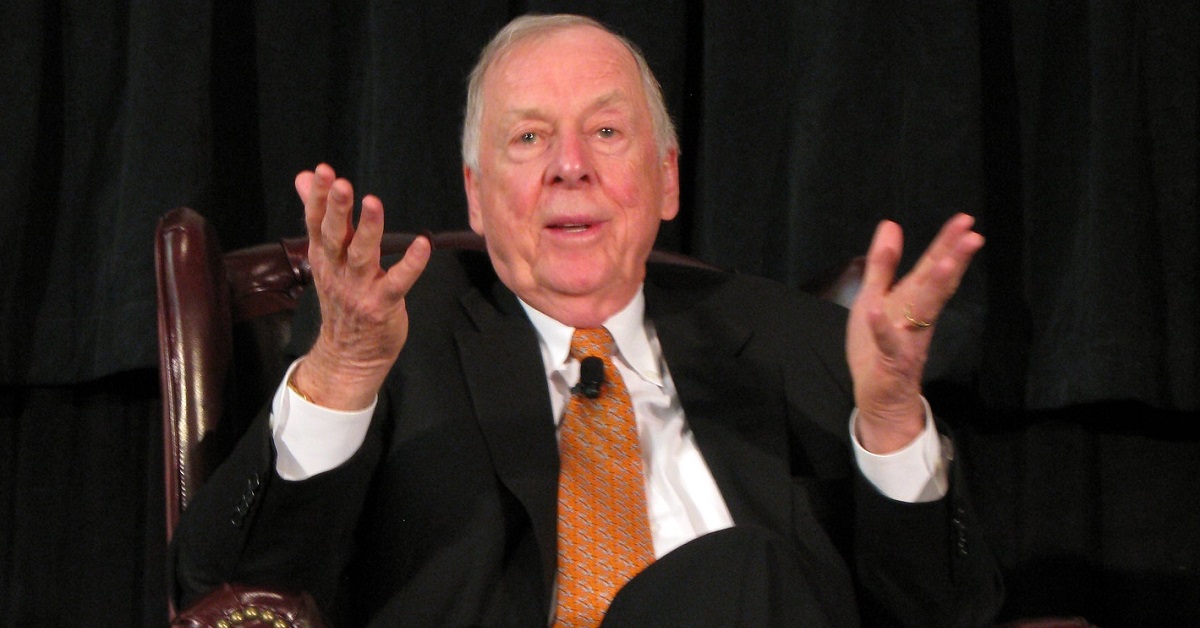 "My wealth was built through some key principles, including:
A good work ethic is critical.
Don't think competition is bad, but play by the rules. I loved to compete and win. I never wanted the other guy to do badly; I just wanted to do a little better than he did.
Learn to analyze well. Assess the risks and the prospective rewards, and keep it simple.
Be willing to make decisions. That's the most important quality in a good leader: Avoid the "Ready-aim-aim-aim-aim" syndrome. You have to be willing to fire.
Learn from mistakes. That's not just a cliché. I sure made my share. Remember the doors that smashed your fingers the first time and be more careful the next trip through.
Be humble. I always believed the higher a monkey climbs in the tree, the more people below can see his ass. You don't have to be that monkey.
Don't look to government to solve problems — the strength of this country is in its people.
Stay fit. You don't want to get old and feel bad. You'll also get a lot more accomplished and feel better about yourself if you stay fit. I didn't make it to 91 by neglecting my health.
Embrace change. Although older people are generally threatened by change, young people loved me because I embraced change rather than running from it. Change creates opportunity.
Have faith, both in spiritual matters and in humanity, and in yourself. That faith will see you through the dark times we all navigate."
---
About Shaun Connell
I've been obsessed with financial strategy since I was in high school. I became a strategic generalist and used those principles to retire as a multi-millionaire - at the age of 26. This website is my passion project to help spread financial education.
---